On-site Guided Experiences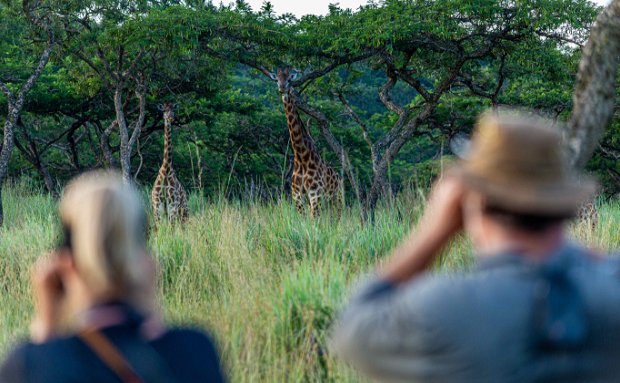 All guided experiences should be pre-booked & are subject to guide availability. Please allow yourself enough time to enjoy the lodge surroundings and facilities when making your reservation.
Recommended minimum stay is 3 nights.
Please pre-book to avoid disappointment.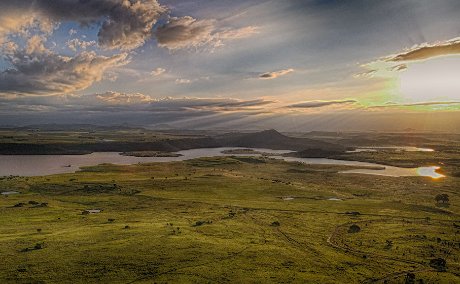 Nature Walk
Free of charge
Trails (ranging between 2 – 9km) on the farm can be arranged with a  guide free of charge. This is a particularly great activity for families with young children that may not join the Game Walk in the reserve. It is an interpretive experience, that focuses on the small things – plants, insects, tracking & even game spotting.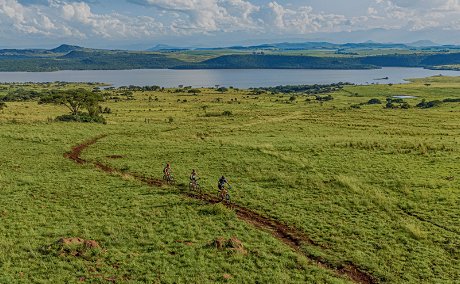 Mountain Bike Rides
R495 per person
Exhilarating mountain bike trails on the farm snake through the hills, following narrow single tracks. Bikes, helmets & gloves are available for the use of guests. Guided trails range between 2km – 20km.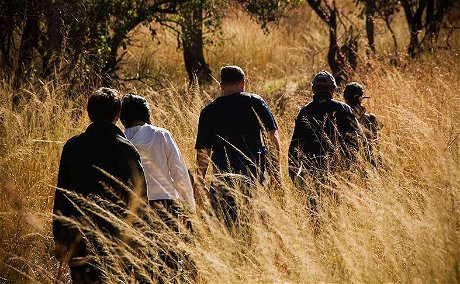 Game Walks
R495 per person 
Walks in the neighbouring Spioenkop Game Reserve can be pre-arranged with our resident guides. These are more strenuous than the Nature Trails on the farm, as the route does not follow a set trail. Uneven, rocky, hilly terrain will be encountered and walks may last between 1.5 – 2 hours. Maximum number of people is 8. Minimum charge is 2 persons.
Unfortunately, no children under 12 years allowed.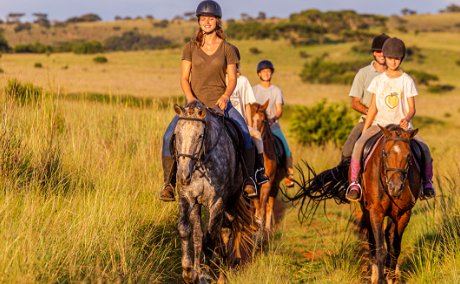 Guided Horse Trail Riding
R495 per person
Trail Rides can be arranged to suit the experience and pace of the riders.  Inexperienced rides are approximately 30 – 45 minutes, while experienced rides 60 – 90 minutes. English-style saddles with snaffle bridles are used. Hard helmets are compulsory. These are provided. Rides are taken on the working cattle farm, adjacent to the game reserve, where game may be seen from time to time.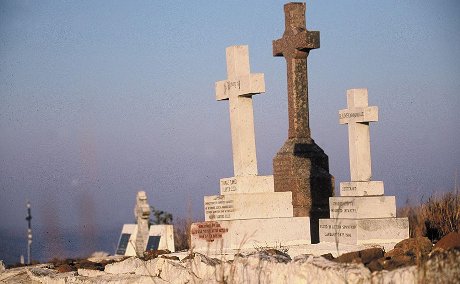 Rangeworthy Cemetery Walk
Walk – no charge, Bicycle – R495 per person
Rangeworthy Cemetery holds the graves of those killed in the battles of iNtabamnyama & Bastion Hill. There is even a Geocache hidden here… Trips to Rangeworthy Cemetery 3km down the road (and back up again!)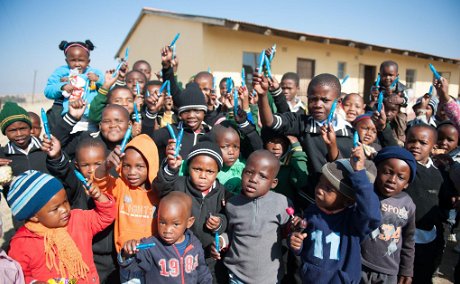 Hambrook Village Excursion
R495 per person, which is donated to the Community Fund
A truly authentic experience with one of the Three Trees staff members that takes you to the nearby village (8km down the road) for a look into the lives of the Hambrook residents. Pop into the pre-school & visit someone's home.