On-site Self-Guided Experiences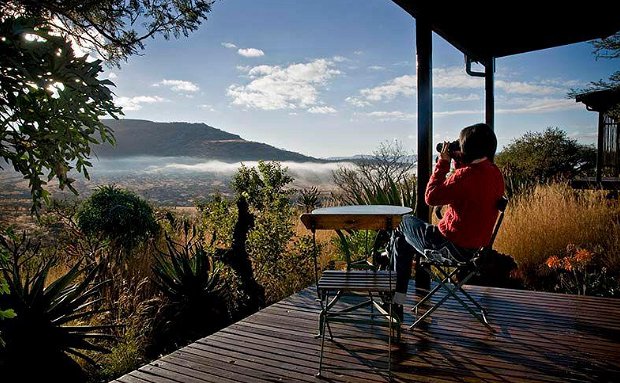 Who needs a guide when there are so many great things to do on your own!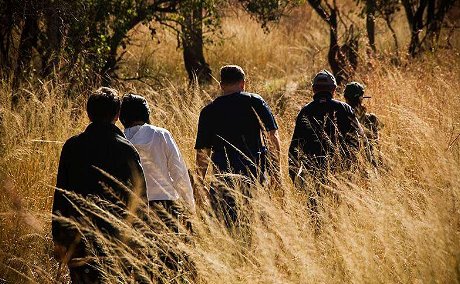 Nature Walking Trails
On marked routes (ranging between 2 – 9km) on the working cattle farm, adjacent to the reserve.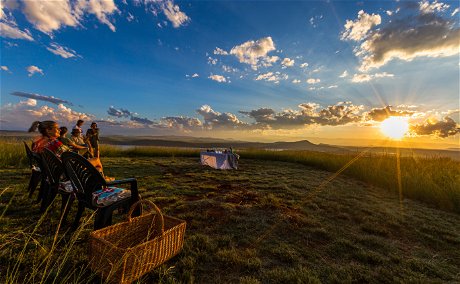 Sundowners
At a beautiful look-out towards the Drakensberg Mountains & Spioenkop dam. Arrange at afternoon tea with service staff or reception.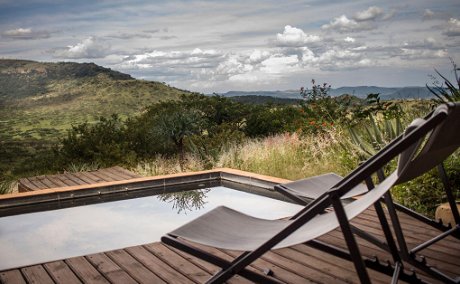 Relax
Beside the pool, on your own room verandah or on the viewing deck under the large Acacia tree.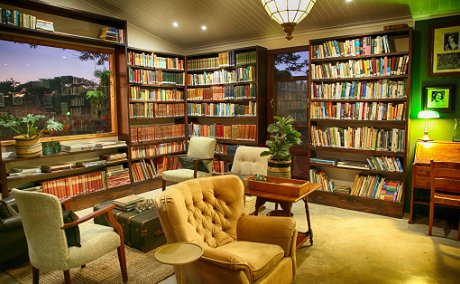 Read
The multitude of Africana, Natural history, political & inspirational biographies in the library.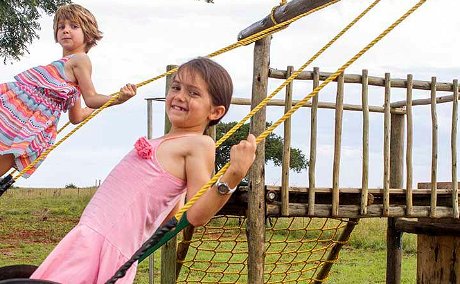 Play
At the children's adventure area – trampoline, jungle gym, swing ball, slide, swings, sandpit & Fantasy House.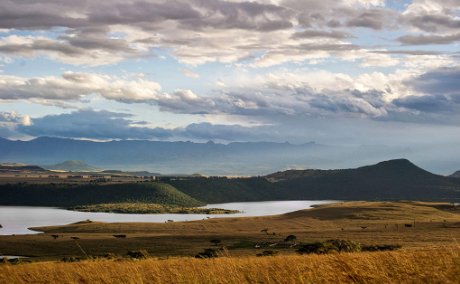 Yoga
Mats are available at the reception should you wish to do your own vinyasa in the privacy of your room or out on the viewing deck surrounded by nature.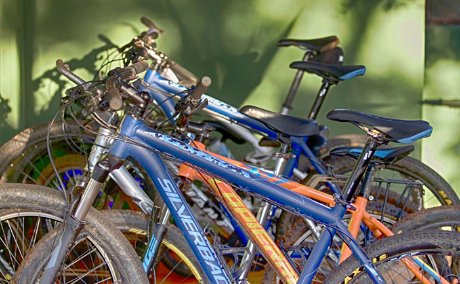 Mountain Bikes
Mountain Bikes are available for the use of guests at a nominal rental fee. (R595 per person) Cycling down the road & around through the village or tackling one of the more technical routes on the farm.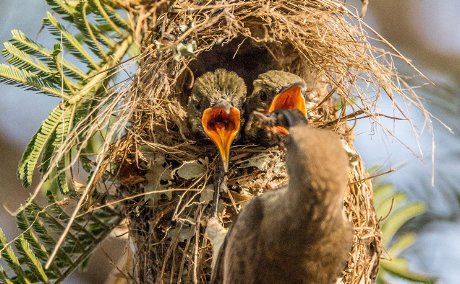 Birding
This diversity of habitat is reflected in the 280 bird species found within walking distance of your accommodation. 25km of well-marked trails are available for guests to enjoy on their own steam or with the assistance of guide. Binoculars, bird baths, resting benches & a library of reference books add to your avian experience. Winter months are awash with the bright orange flowers of the Aloe spectabilis, which attract a vast selection of nectar & insect-feeding birds, all slightly disguised with orange faces from the pollen! Specials at this time of the year are Gurney's Sugarbird & the Malachite Sunbird. Summer months  attract numerous migrants, of which the many cuckoo and widow species are of special interest.
Specials that are seen regularly include Fiscal Flycatcher, White-Bellied Korhaan, Buff-streaked Chat, Layard's Tit-babbler, Blue Crane, Cape Vulture.
Within an hour's drive one can visit nearby birding hotspots, such as Ingula Nature Reserve and Maloti Drakensberg Park. Maps & delicious picnic lunches on offer from the lodge.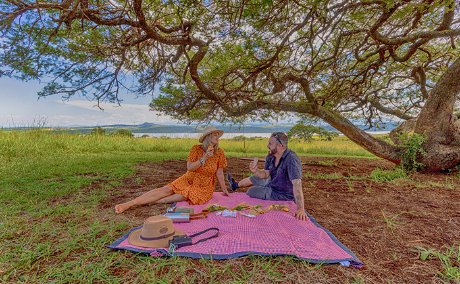 Picnic
At the Magic Faraway Tree or The Old Kraal (600m from the lodge) with a lunch provided by the lodge. Please arrange with reception or service staff evening before the picnic.