Career Opportunities at Three Tree Hill - November 2022
Posted on Mon October 10, 2022.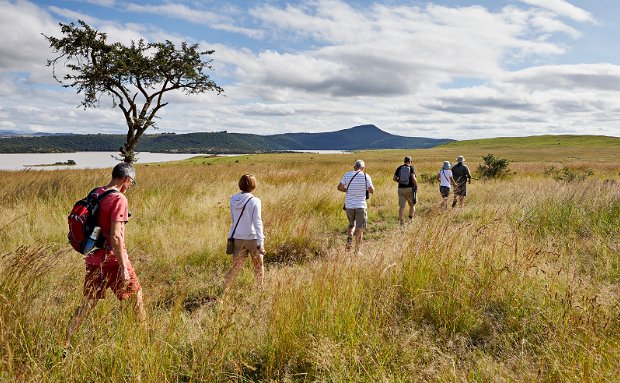 We are looking for the following person (or people, if a couple suits the position)
Battlefield Adventure Guide
Horse Trail & MTB Guide
Lodge Hospitality Manager
Maintenance Supervisor
We are looking for people who share our vision for tourism through Fair Trade Tourism principles. Three Tree Hill is a four-star, family run & owned lodge that places great emphasis on Responsible & Sustainable Tourism. The position is full time, live-in & will require early mornings, late nights & busy days with a small team in a spectacular natural environment. If you think you would add value to our team, please email your CV with contactable references to cheryl@threetreehill.co.za.
Only short-listed applicants will receive a reply.
Battlefield Adventure Guide
Horse Trail & MTB Guide
Maintenance Supervisor                                                                                                                                  Lodge Hospitality Manager
Battlefield Guiding
Basic knowledge of the events leading upto the Anglo Boer War & then specifically the Battle of Spioenkop, Colenso & Three Tree Hill.  Information & training will be provided, as long as the interest is there.
Nature Guiding/Conservation
Guide guests on Nature Trails on the farm (fun, informative walks with kids & families) Game can be spotted in the distance in the neighbouring Spioenkop Reserve.  Safely guide guests on foot into the neighbouring Spioenkop Reserve. (if you have Lead Trails qualification) White Rhino & general game prolific.
Ensure that all the walking/MTB trails are clearly marked, maintained & cleared on a regular basis.
Assist with the delegation & management of alien vegetation & erosion control.
Mountain Bike Guiding
Ensure bikes are all in good working condition & ready for guests to use anytime. Ensure helmets, gloves, water bottles are always clean, packed & ready for guests.  Guiding guests by bike on the technical trails on the farm between 4km – 30km.
Drakensberg Mountain Hike Guiding
Plan & prepare all equipment needed for mountain hikes. Discuss & ascertain guest hiking ability & choose appropriate route to suit their needs. Drive guests to mountains & safely guide them on day hikes suited to their abilities & the weather conditions
Horse Trail Guiding
Safely guiding guests on trail rides on the farm. Sometimes it requires guests to be lead, other times could be experienced 1,5 – 2 hour fast-pace rides.  Herding, catching, grooming & saddling horses for rides Make sure all general care is maintained – farrier, deworming, dipping, AHS injections, dentist. Make sure tack is clean & well maintained
Hosting & Entertaining
Be presentable & available for hosting guests during their stay over afternoon tea & dinner specific hosting. Entertain & inform guests about all the experiences available in the area.
If there are no guiding duties, then you would be expected to  assist with below.
Lodge Maintenance
Assist with lodge maintenance jobs & sometimes small building projects. Keep up with regular preventative maintenance schedules of all buildings, machinery, vehicles & equipment.
Grounds
Supervise Grounds staff duties & responsibilities. Maintain permaculture vegetable garden. Ensure that lodge indigenous gardens are maintained & nourished. Supervise egg-laying chickens. Ensure that their living quarters are clean, safe & conducive to production.
Hospitality Manager
Ensure that guests receive a world-class experience with warm hospitality, providing exceptionally professional service through non-materialistic luxury.
To grow the existing team into an independent, strong, driven & reliable unit that operates at this exceptional standard.
Provide quality control of the product & experiences.
Enforce adherence to SOPs and quality standards
Supervise, evaluate & motivate hospitality & guiding staff
Train existing food, service and housekeeping teams
Perform relief duties for F&B management
Supervise procurement of consumables in accordance with Fair Trade principles
Assume responsibility for expense monitoring according to budget, record keeping, and reporting
Monitor guest feedback, report both positive & negative comments, and take corrective action.
Skills & Personal Attributes for Hospitality Manager
Excellent organizational and leadership skills
Outstanding interpersonal & communication skills (verbal and written English
Energetic, outgoing personality
Problem-solver (think out of the box)
Motivated and pro-active (takes initiative)
Ability to handle pressure and still operate effectively
Good time management; meet deadlines and keep on top of things
Empathetic and ability to see and listen to 'both sides'
Attentive to detail
Willing and able to share information, and teach and inspire others
Mature, sound personal values system to lead by example and 'walk the talk'